Do you want to add a person touch to your tiling project but don't know where to begin?
Feature tiles offer a personal touch to your project while adding a dash of colour and pattern to a room. With options ranging from timber to large format patterned and textured tiles and even subways, there is a look to suit any design.
The use of timber tiles can bring warmth and a homely feel to any room. Ideal for use on a wall, timber tiles are a low maintenance feature that draws the eye while being careful not to overpower the more subtle stylings of the room.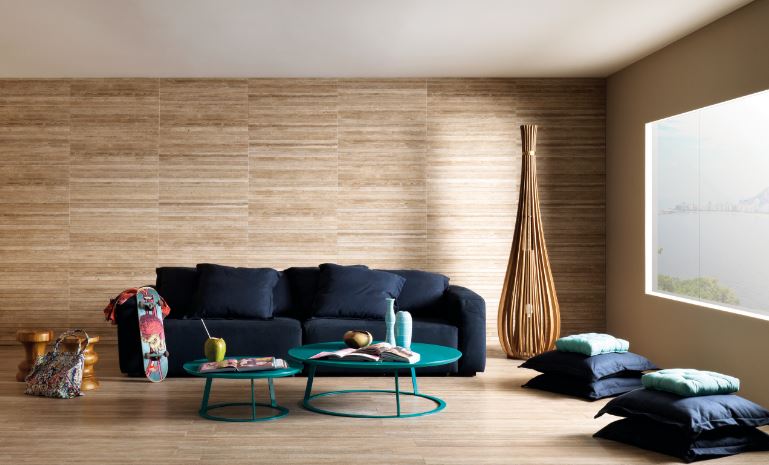 Feature tiles are very popular in wet area applications. Add some wow-factor to your bathroom with as large or small a feature as you like. A small splash of colour under your vanity through to a full wall in your shower can transform a room and help to increase the size.
A subtle hint of colour can add character and style to an otherwise simply decorated room; deep greys and blues can be stylish but soft. A splash of brighter colours can make a real statement piece and add a touch of charm and personalisation to the house.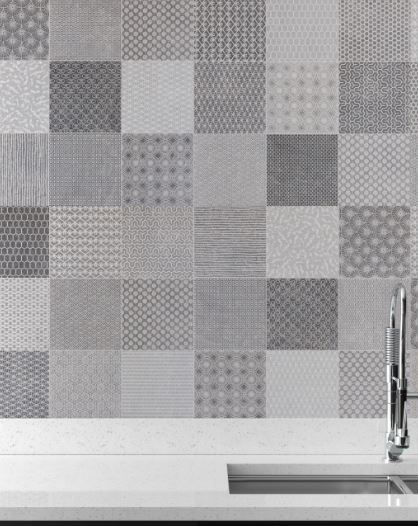 Using a creative laying style can offer a unique a more subtle feature; brick bond and herringbone lay are a popular trend however there are a many options available. Contrasting grout colours can also add an interesting touch to an otherwise plain tile.
Let your creative side out and create an incredible feature in your home – our consultants are always happy to help pick something a little fun!